The Verge
Historic Painting: "Le Tache Noire" (The Black Spot) by Albert Bettannier, 1887.
This painting is a masterwork of light, emotion and human expression, but it also contains an explicitly political message.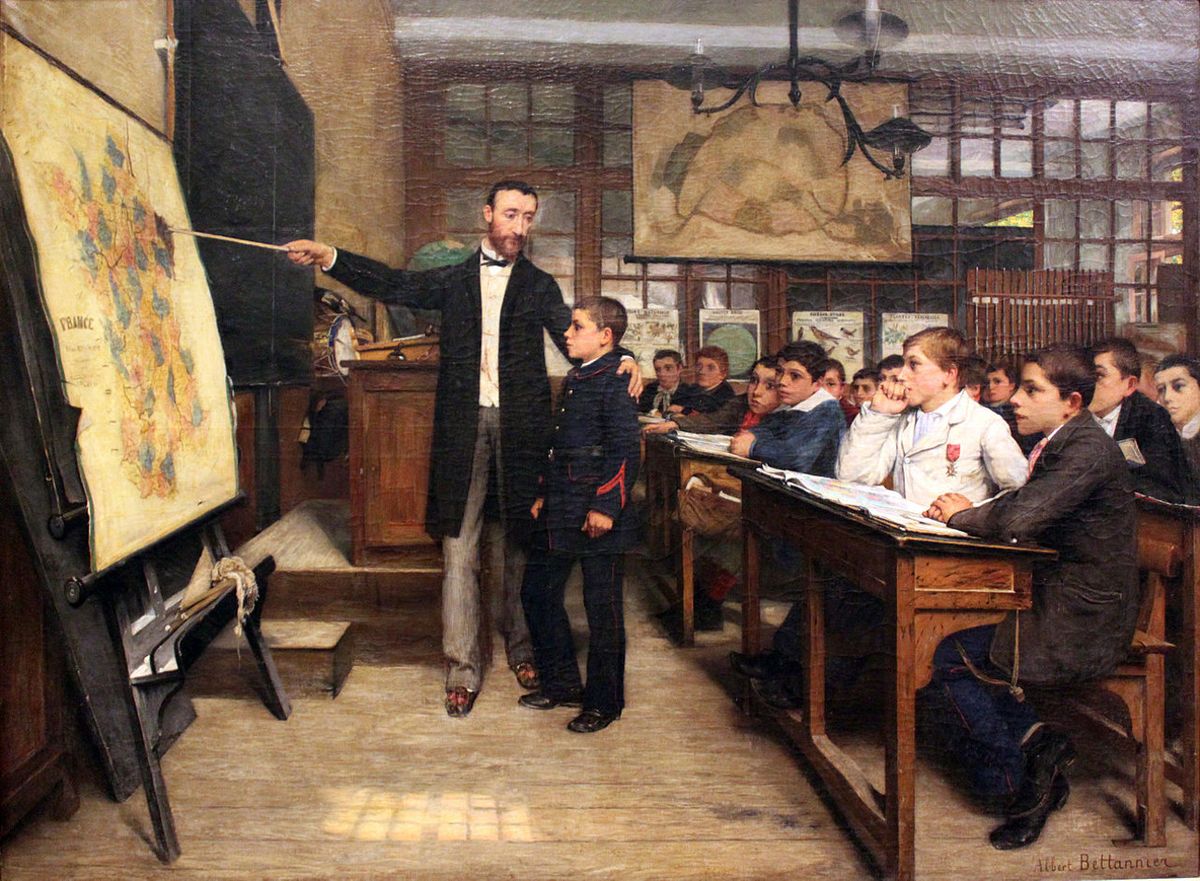 I've been fascinated by this painting since I first saw it displayed in a European history class for which I was TA'ing several years ago while I was earning my doctorate. Not only is it a beautiful and visually interesting picture, but it's pregnant with historical meaning, and one of the most stark and eerie examples of foreshadowing you can find in 19th century painting. I featured it on my old blog and I thought I'd bring it to you here.
The setting is a classroom, obviously in the late 19th century. A teacher who looks solidly middle-class is earnestly pointing out something to one of his students that seems to be of particular importance. The students, all boys, one in uniform, all well-dressed--one is wearing a medal of some kind--are watching intently, and the artist has portrayed a compelling mixture of wonder and concern on their faces. The kid in front of the map is almost reticent, shifting his weight from one leg to the other, as if he's uncomfortable at the implications of whatever the teacher is telling him. The map is of France and the teacher is pointing out something on the far northeast corner, a province that has been colored black. It's Le Tache Noire--the Black Spot--and if you know something about French geography or 19th century French history, you can easily recognize the black-colored province as Alsace-Lorraine.