The Inner Garden
Behind the Scenes: Manson, a Geographic History.
My newest deep-dive video attempts to tell an old story from an environmental historian's angle.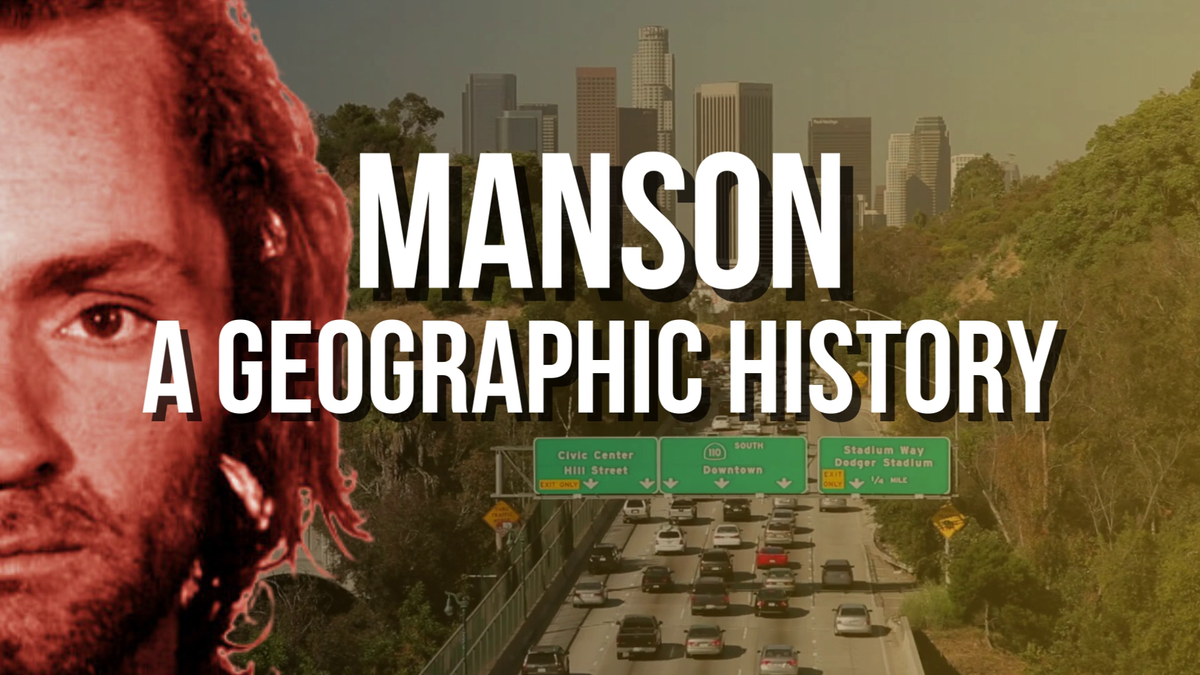 It seems that the "behind-the-scenes of my latest video" article has become a subgenre of its own on this blog! Yesterday (September 14, 2023), my latest deep dive video came out on my YouTube channel. Titled "Manson: A Geographic History," it's a lengthy voyage through the bizarre story of one of the most enigmatic and unusual criminals in American history, and his grisly crime spree that continues to entrance and captivate the public now more than 50 years on. More than just a rehashing of stories that have been told many times, though, I wanted to tackle the subject from a perspective that I haven't seen others do: the geographic and environmental history perspective. Proceeding from my technique of using Google Maps to illustrate historical subjects, I collected over 40 physical sites that are somehow linked to the life, career, crimes and legacy of Charles Manson, and the video is a sort of tour through them all. The concept of the video, in fact, is based on an article that appeared here on the Garden of Memory, at the paid-tier level, in late July 2023; perhaps you read it. That article was itself a revision of one I originally wrote for my now-defunct blog in 2019.
As you'll see if you watch the video, my basic thesis is that Manson and his followers inhabited the wild, uncontrolled hinterlands of the Los Angeles area, and their crimes were, in part, so shocking because they involved an intrusion from that environment into the carefully-controlled, mostly white, wealthy spaces inhabited by movie stars (like Sharon Tate-Polanski), businesspeople (like grocery store magnate Leno LaBianca) and more or less ordinary middle-class people (like the oft-forgotten victim Steven Parent). Manson's philosophy, if you can call it that, was a twisted one generated in prisons and institutions, road-tested in the bizarre environment of San Francisco's Haight-Ashbury during the counterculture Summer of Love episode in 1967, and which failed to secure for him what he wanted most, which was to be a recording star. Success in the music business would have enabled him admission into those white, wealthy, carefully-controlled environments, like Benedict Canyon and Los Feliz, instead of having to eke out a meager existence in deserty backwaters like Spahn and Barker Ranches, eating garbage scavenged from trash dumpsters. The story definitely has an environmental angle. It's an odd candidate for an environmental history, granted, but, I think a valid one.