The Verge
The Mad Baron of Mongolia: The bizarre bloody story of Roman von Ungern-Sternberg.
Meet the insane fake Russian baron who thought he was Genghis Khan and tried to take over Mongolia.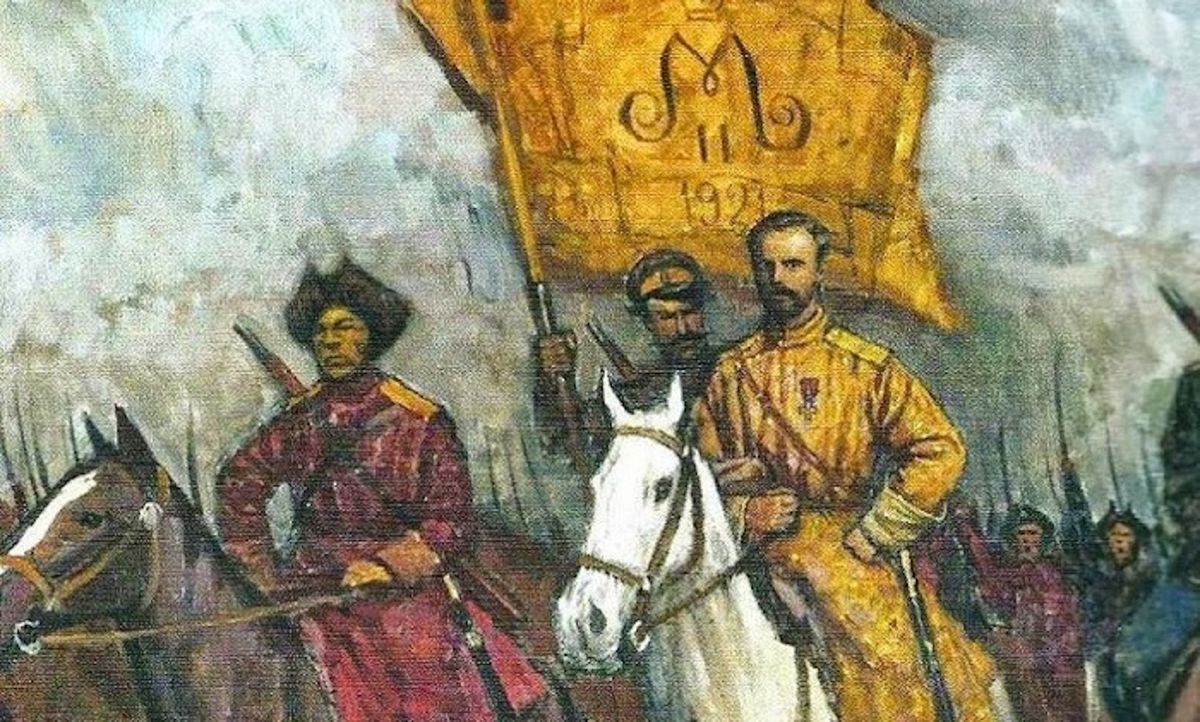 One hundred and two years ago next week, on September 15, 1921, a Bolshevik firing squad in Novosibirsk, Russia executed a dissident who had been judged a traitor to the Revolution. Russia--not quite yet the Soviet Union--was then in the final stages of its brutal civil war of the "Red" Bolsheviks versus the "White" resistance, which essentially wanted to reverse the 1917 Revolution. The Bolsheviks executed perhaps tens of thousands of people in 1921 alone, but this one person, Roman von Ungern-Sternberg, was extremely unusual. He had formerly been, for a brief time, the dictator of the country of Mongolia, which was nominally ruled by its king the Bogd Khan. The execution was the final act in an astonishing drama that saw von Ungern-Sternberg--known more popularly as Baron Ungern--achieve power, and fall from it, in an odyssey so strange and far-fetched that would test the limits of willing-suspension-of-disbelief if one found it in fiction. Though virtually no one has heard of him today, Baron Ungern got to be one of the most bizarre and unlikely villains of the 20th century, a century full of bloody and psychotic villains.
Baron Ungern's life is as complex as the story of his rise to (very brief) power. Though known as a Russian general, he was actually born in Austria, and his family moved to Estonia, then in the Tsarist Russian empire, in the late 1880s. His military career began when he joined a Russian military school in St. Petersburg in 1906. There he rose through the ranks, eventually serving at the front in Russia's disastrous participation in the First World War. But Ungern's sympathies and interests always seemed to lay to the east. He was fascinated with the history and culture of the Mongols of Central Asia and their awesome empire that reached its height in the 13th century. He was always trying to arrange transfers to the Russian Far East, and sympathized with the Mongolians who were then fighting for their independence from the Chinese.