The Outer Garden
The 50 Most Important Things in History.
My new book will be out June 20 on Kindle. Pre-ordering it is a great idea!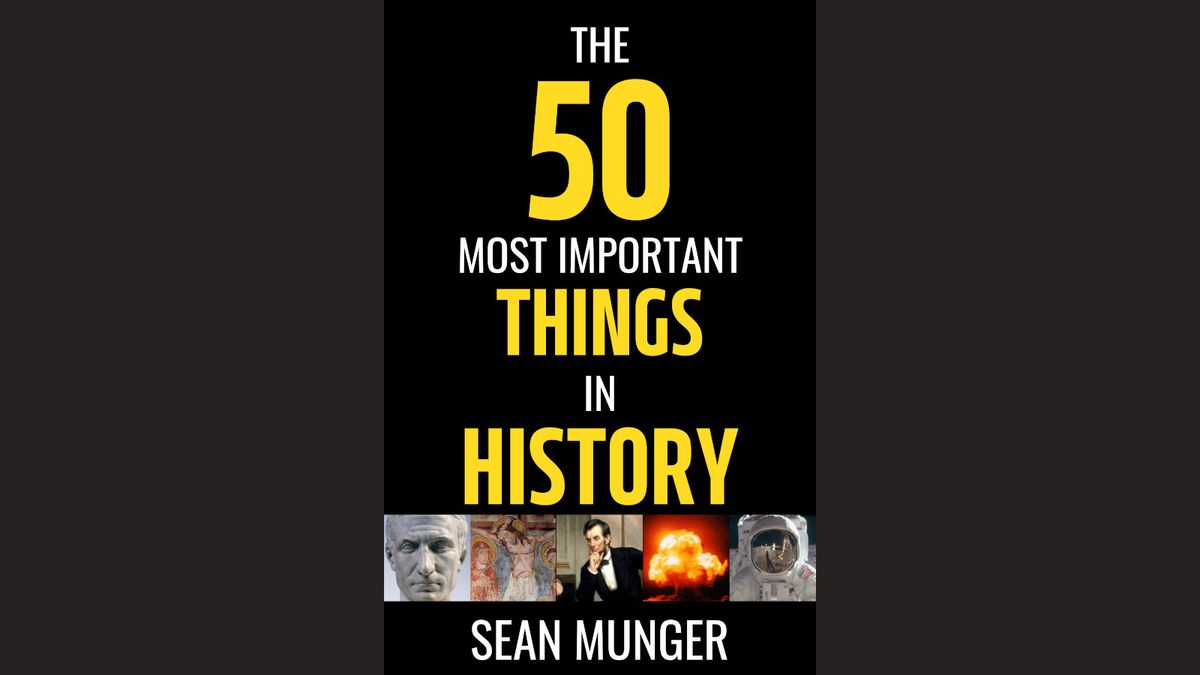 I will soon have a new book out. On June 20, 2023, The 50 Most Important Things in History will be released on Amazon Kindle as an e-book "short read." It's available now for preorder, at this link, and if you enjoy reading my historical work on this blog, I think you'll very much enjoy this little book and hopefully learn something from it. It's $2.99.
It would really help me if, should you decide you want the book, to preorder it before its release on June 20. The reason for that is, the more preorders there are, the higher the book will be in Amazon's rankings in its categories on the day of its release. If it cracks the top 100 or top 50 in its categories, even on a single day, Amazon's algorithms will boost the book significantly and enable it to be found by many more people.
The 50 Most Important Things started its life as a potential online class for my website. As I state in the book's introduction, in my years of teaching history I've noted that a lot of students, both young people and adults, don't know anything substantive about history--and most of them know it and realize it's a deficiency. The number one thing people say to me, at least adult students, is, "I wish I'd paid more attention in history class when I was younger." This book aims to give its reader a very basic vocabulary in the major events of world history, and to do it quickly, cleanly and entertainingly. It's not a tome. Each of its fifty chapters are about three paragraphs long. The book is designed to be read in about two hours.
Some people have said that one of my strengths as a historian is to be able to communicate complex information about the past in an understandable way. This is what I set out to do with The 50 Most Important Things. I hope that all of you, my readers, get something out of the book, and I greatly appreciate your help. Again, if you'd like to preorder, here is where to do it. Thanks!
---
The Value Proposition
Why should you be reading this blog, or receiving it as a newsletter? This is why.
☕ This is where I normally put my Ko-fi link. Don't buy me a coffee this week--preorder The 50 Most Important Things in History instead for the same price!
🎓 Like learning? Find out what courses I'm currently offering at my website.
📽 More the visual type? Here is my YouTube channel with tons of free history videos.