The Verge
Star-crossed voyager: The sad career of the MS Achille Lauro.
Burned, blown up, hijacked, bankrupted, and finally sunk...ships don't get much unluckier than this one.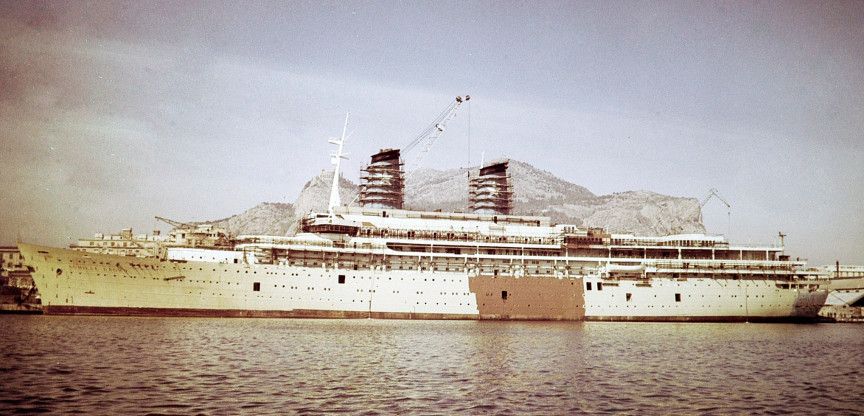 Thirty-eight years ago this week, on October 7, 1985, four terrorists belonging to the Palestine Liberation Front hijacked the Italian passenger ship MS Achille Lauro off the Egyptian coast and held her passengers and crew hostage. The terrorists demanded the release of 50 Palestinians who were imprisoned in Israel. When Israel wouldn't play ball, the terrorists murdered an American passenger, Leon Klinghoffer, a senior citizen in a wheelchair. Ultimately the Egyptian government got the terrorists to leave the ship in exchange for safe passage, but the airliner carrying them was intercepted by American warplanes and forced to land in Italy. This was one of the most high-profile acts of international terrorism in 1985, a year filled with violent terrorist incidents. Indeed over the next few years the words "Achille Lauro" became as synonymous with terrorism as the word "Entebbe."
But the Achille Lauro was much more than just the stage of a terrorist incident and a brutal and cowardly murder. She was a workhorse of a passenger liner with a career that spanned almost 50 years and sailing under two countries' flags, Holland and Italy. Ocean liners have fascinating lives, and none deserve to be celebrated less than the Achille Lauro's. Unfortunately her life as a ship was quite a sad and unlucky one. Being hijacked by terrorists would be bad luck enough for a ship's legacy, but that was only one of the various disasters that befell Achille Lauro. The ship blew up or burned no less than four times in its career, collided once with her sister vessel, and ultimately came to rest in the lonely waters off Somalia, one of the world's bleakest shores. Indeed, if one can have emotional feelings about ships, it's hard not to pity the poor Achille Lauro.