The Inner Garden
Smoke on the water: The Yarmouth Castle disaster.
The 1965 disaster that claimed 90 lives is obscure in history books, but alive in memories of people touched by it.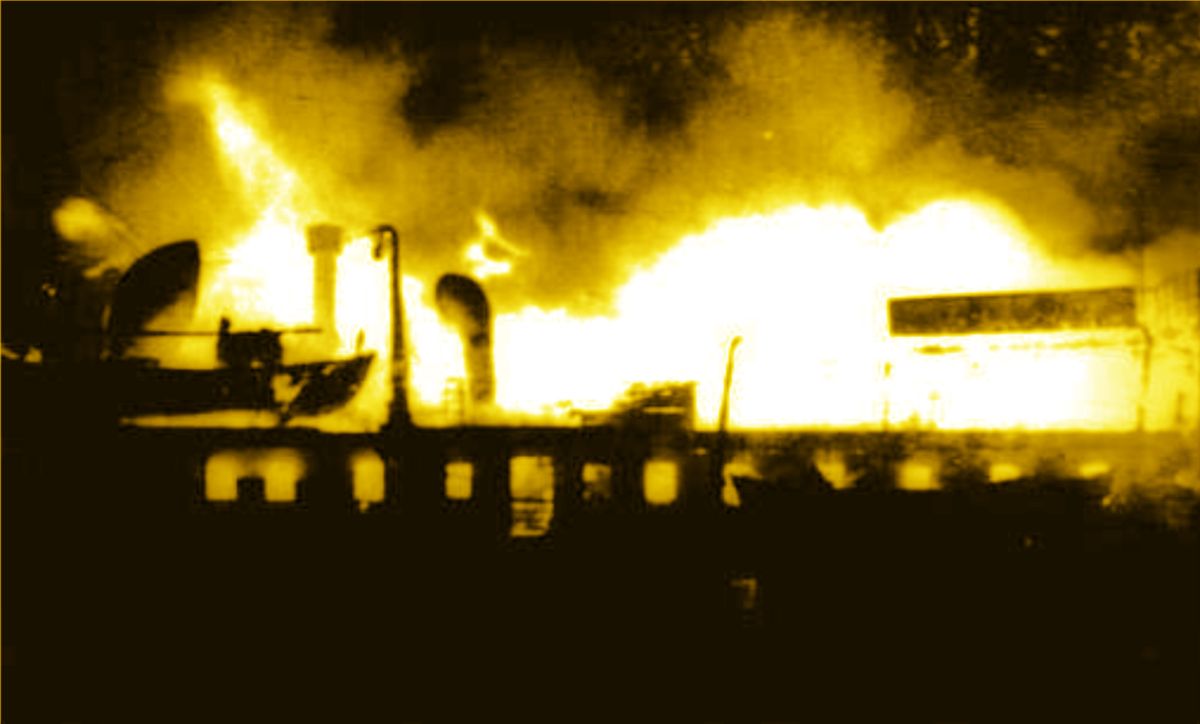 Fifty-eight years ago today, on November 13, 1965, the SS Yarmouth Castle, an ocean liner and cruise ship that plied the waves between Miami and the Bahamas, caught fire and was lost in a spectacularly tragic disaster. Among the great maritime accidents of history, you'll see ships swamped by storms and sunk by icebergs, but the greatest and most dangerous threat to a passenger ship has always been fire. Ship fires have always fascinated me. Back in 2022 I did a video on my YouTube channel about the 1934 fire disaster aboard the SS Morro Castle. That disaster, and also what happened to the Yarmouth Castle, were inspirations for the disaster that begins (and ends) my science fiction/magical realism novel The Valley of Forever. (Perhaps there's also an eerie lesson here, ships named after castles are unlucky?)
The Yarmouth Castle was a fairly old ship. She started life in 1927 as the Evangeline, and, as was common for passenger ships of the era, had a brief career as a troopship during World War II. Never a transatlantic liner, her forte was ferrying passengers on the Eastern Seaboard, and eventually cruising in the Caribbean, which became a big tourist destination after the war. By the 1960s she made twice weekly trips between Miami, Florida and Nassau, capital of the Bahamas. She was on one of these cruises when the fire began.