The Outer Garden
Historic Photo: Cliff House, San Francisco, 1901, a lost building with a fascinating story.
This is not a matte painting from a 1930s horror movie, but a real place with a checkered history spanning some 150 years.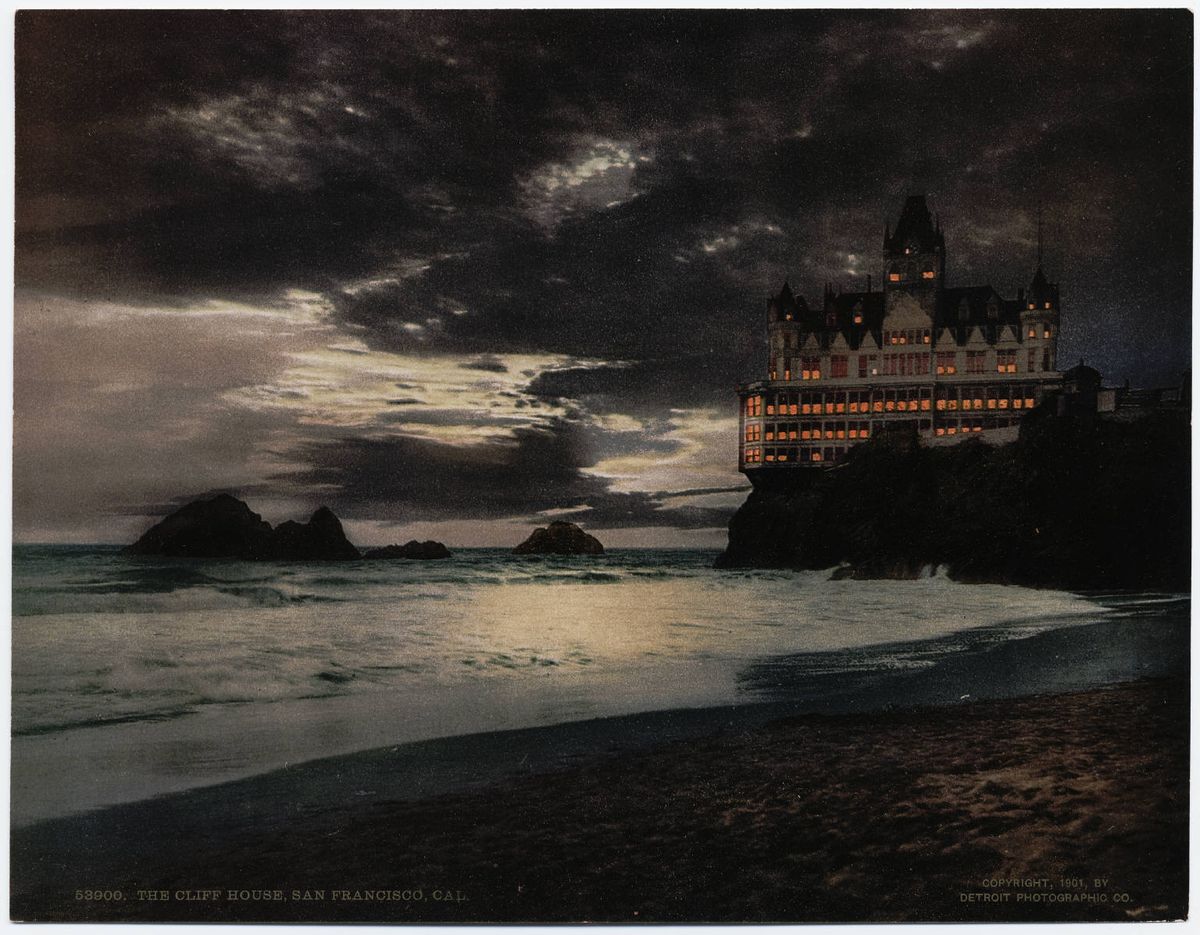 This antique chromolithograph from 1901, published by the prolific postcard makers Detroit Photographic Company, may look like a matte painting from an old horror movie. One expects Bela Lugosi to pop up on the beach in tuxedo and cape, vanting to drink your blood. The shot is dramatic, but the place it depicts it not a fantasy. It's the Cliff House, in San Francisco, which is now in the Golden Gate National Recreation Area. A version of this building is still there today, although this particular incarnation no longer exists.
The Cliff House has a fascinating history. A house was first constructed here in 1858, just as San Francisco's first big boom was ending, by a Mormon businessman who used timbers from a ship that had wrecked on the rocks below to build the house. This lasted only five years. In 1863 a second building was constructed, which became a popular destination for Sunday travelers, for the Cliff House served food and was a place to rest horses. Eventually it became world-famous and travelers came from everywhere to dine and have their pictures taken in the spectacular surroundings. In 1887 another ship, the Parallel, wrecked on the rocks near here. It was carrying a load of dynamite powder, which exploded and destroyed a whole wing of the building. It was repaired, only to burn down in 1894, this time totally.
Two years later the owner, a mining magnate named Adolph Sutro, rebuilt the Cliff House in the weird neo-Gothic form you see in this photograph. Although the most spectacular and famous incarnation of the restaurant yet, this version lasted only 11 years. Yet another fire, this one begun by electricians, totally destroyed the second Cliff House on September 7, 1907. After that, Sutro's daughter rebuilt the next version of the place which opened in 1909. It is this version that has survived, more or less, for the past 114 years. After the federal government took historic preservation interest in the property, it was extensively refurbished in 2004 and restored to its 1909 appearance. It remained a working restaurant--two, in fact--until the COVID-19 pandemic, when the National Park Service, which acquired the building in 1977, closed it at the end of 2020. It currently remains closed, its future uncertain. Hopefully this iconic building can be saved.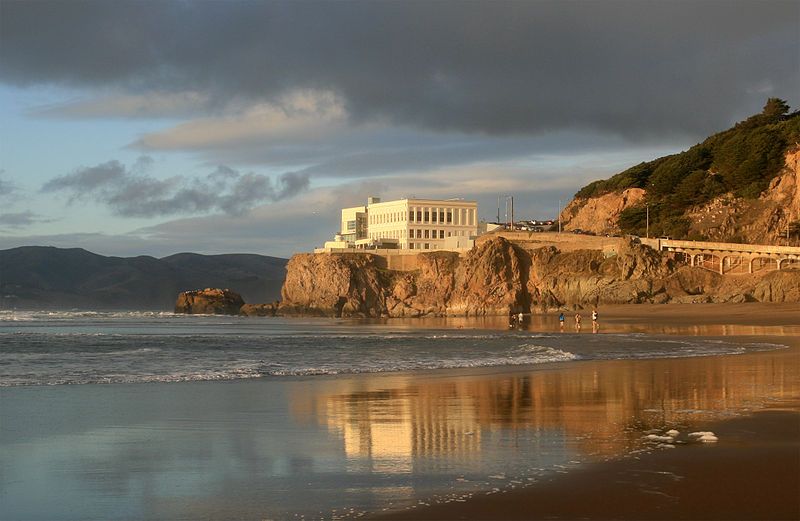 I love these old photos like the one at the top of this article. They show us fascinating and unusually detailed glimpses of the past that we might not otherwise see. Thousands of photos, color-tinted by the hand of a legion of artists, were taken and turned into postcards by the Detroit Photographic Company (also known as the Detroit Publishing Company) around the turn of the 20th century. Most have been digitized and put online. They're a rich record of the world at that time, and you'll probably see many more in the Historic Photo series on this blog.
---
The Value Proposition
Why should you be reading this blog, or receiving it as a newsletter? This is why.
☕ If you appreciate what I do, buy me a virtual coffee from time-to-time to support my work. I know it seems small, but it truly helps.
📖 You could also buy my newest book.
🎓 Like learning? Find out what courses I'm currently offering at my website.
📽 More the visual type? Here is my YouTube channel with tons of free history videos.